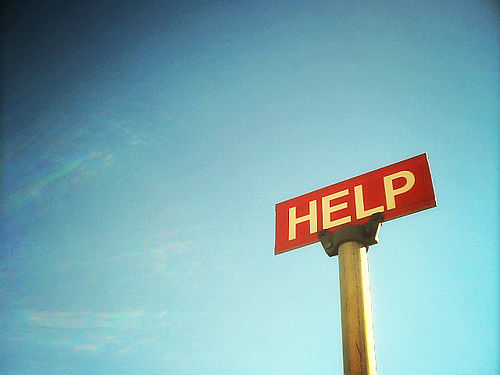 How good are you at asking for help or what you need? This is not a strong quality for those who have a lot of Earth.   You see Earth, has an "I got it all together" characteristic – and they often do!  The list has been made; things are organized and in their place and the mind is focused on getting things done.   What they are not good at is delegating. How much does this sound like you?
The concept of delegation or asking for help can be difficult.  Today take some time to reflect on how and if you ask for help.   Think about what holds you back from delegating tasks to others.   Do you worry they might not do what you ask?   Is it that you are not sure they are have the skills for completing you are asking?   Either way there is a remedy.
The first step is to know whom to delegate to and when.  Start by making sure you are clear what needs to be accomplished before you give the task to someone else.  If you are the one initiating the task be clear about if you want the person do it your way or if you are just looking for successful completion.  For my own children when they were young it was my responsibility to model how to clean their room but in the end whether they did it my way wasn't a big issue.  However when they became teenagers and they were learning how to drive it was important that did follow my guidance because of the risk involved in driving a car.   Either way the first time I gave them the keys and they drove their siblings I was still nervous but I trusted their ability.  Delegation requires us to increase our level of trust in others and equal be willing to invest in their success.
Here are a few tips to increase your comfort with delegating and asking for help:
Should it be delegated or is it too critical and truly needs your involvement? Make sure you when you decided not to delegate a task it isn't because of the desire for you to feel indispensable or needed.
Consider the benefits – just think how nice it would be to have someone on your team!
Make sure the person understands exactly what it is you want them to do.  Be clear and ask for what you want and need.  It is hard to guess.  If you are the one being asked to do something for another, if you are not clear on what is expected, be sure to clarify.
Once you ask give the person the authority to do what you asked them to do.  This is the way to show you trust the person.  Without trust the one you are asking to help you may lose confidence not because they are not capable merely because they feel you doubt their ability.
Be open and receptive to follow up, with feedback and questions.  The easier it is stay connected, the more the tasks you are delegating will model the values of partnership.
Happy delegations!  Your homework today is to practice saying these words "can you help me?"
Share and Enjoy