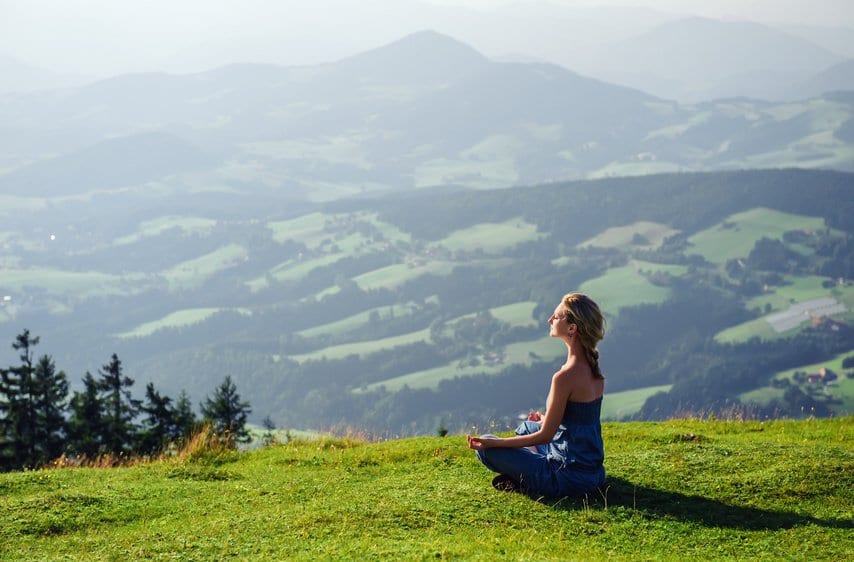 "When I let go of what I am, I become what I might be." ~ Lao Tzu
Fire is the element of change.  Over the last 28 days we have spent time exploring the element of fire and gaining a greater understanding of how this element is both the inspiration and catalyst for transformation.  Fire is the one ready to turn our thoughts into the reality of our life.  It knows our state of mind dictates our life circumstance.  By raising our vibrations through positive thought, clear intention and a focused perspective, life transforms magically towards the direction of our dreams.
It starts with meditation.  Our energy frequency is changed through meditation.  Through meditation we are able to clear blocked energy caused by fear, doubt, insecurities, guilt and anger and begin living a joyous, happy life. One of my favorite teachers, David Stevens, has dedicated his entire life to teaching meditation.  He knows it stretches, strengthens, and balances all our inner abilities for personal awareness and growth.  I have attended many of his medication sessions and afterward I was able to focus as never had before.  So today I invite you meditate as you set out to manifest the life you've always wanted.
Today we return to the meditation we began with when we started this journey remembering the elements create a sacred circle around life, reminding us of the beauty here on earth, the potential of our spirit, and our human desires.
Read the words below and then close your eyes as you let the word guide you in your mediation.
Allow yourself time feel your connection to the Earth.  Imagine a bright channel going from your sits bones to the center of the Earth.  Feel the energy flowing from you to the core of the Earth and then back to you.  Next imagine a bright channel coming from the stars entering in at your crown and filling up your body with all the possibilities of the universe.
Now welcome in Fire.  The place of passion and creativity the place where unconditional love illuminates our path. Create an image for your hearts desire. Something you wish to increase in your life.  Enhance the image you've set in your mind.  Then
Adjust the brightness to bring it to clarity.
Adjust the color to enhance its brilliance.
If it's a still picture, make it a movie adjusting the speed of the movie until it feels the most realistic.
Feel the feelings inside you; relishing how good it feels when you can create the body you want.
Know that this is already happening and true in your life.
Practice this mediation daily and know as your vibration changes to match your hearts desire it will come into focus with grace and ease if it is for your highest good.
Share and Enjoy